Managed funds
Build your wealth through a diversified portfolio of investments. Protect your assets through careful diversification in APS managed funds.
Find opportunities for return
Access the companies powering the global economy at home and abroad
Access decades of experience managing money to achieve a rate of return
If you have money to invest and want to pay a professional to make the investment decisions for you, a managed fund might be for you. Your money is pooled with other investors to purchase shares and bonds.
Select and structure a fund that suits your needs. That includes monitoring your investments, understanding investment markets and manage all the necessary paperwork and obligations.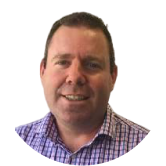 Timothy Foster
Timothy has more than 25 years' experience within superannuation (especially Public Service superannuation), banking, accounting and financial planning organisations (both in Australia and overseas). Timothy Foster's qualifications include Certified Financial Planning (CFP), Life Risk Specialist (LRS) & Advanced Diploma of Financial Services (Financial Planning).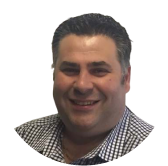 Paul Hatzigeorgiadis
Paul has over 25 years' experience in the financial services sector, commencing his career in 1996. Throughout this time Paul has seen how his quality advice helps people to get through tough times and enjoy the good times.
Talk with Paul for an appointment today on (03) 9322 2000, 1300 131 809 or email paul.h@apsfinplan.com.au.
Reach us from 9:00am until 5:00pm weekdays
Email
info@apsbenefitsgroup.com.au
Financial planning services are provided by APS Financial Planning Pty Ltd. APS Financial Planning Pty Ltd and its Advisers are authorised representatives of Fortnum Private Wealth Ltd – ABN 54 139 889 535. AFSL 357306.