Life insurance
Protect what truly matter in your life. Have greater peace of mind that your loved ones will have a financial safety net, should the unexpected happen.
Receive from $100,000 up to $1 million in life insurance cover – it's your choice.
Access your insurance early if you're diagnosed with a terminal illness
Rest easy knowing you're covered all day, everyday no matter where you are.
Let us find you the right insurance to match your needs. Increase or decrease to match your needs.
Life insurance helps protect your family's financial future and gives them options if you are no longer around. Often, the best time to think about life insurance is when your life circumstances change, like after getting married or if you're expecting a baby.
If you pass away or become terminally ill, a lump sum payment can be used to give your loved ones options with how they manage future expenses like mortgage repayments or debt, or provide for future financial needs such as school fees or living expenses.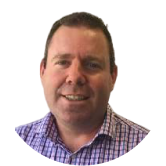 Timothy Foster
Timothy has more than 25 years' experience within superannuation (especially Public Service superannuation), banking, accounting and financial planning organisations (both in Australia and overseas). Timothy Foster's qualifications include Certified Financial Planning (CFP), Life Risk Specialist (LRS) & Advanced Diploma of Financial Services (Financial Planning).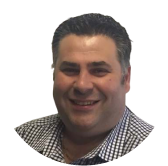 Paul Hatzigeorgiadis
Paul has over 25 years' experience in the financial services sector, commencing his career in 1996. Throughout this time Paul has seen how his quality advice helps people to get through tough times and enjoy the good times.
Talk with Paul for an appointment today on (03) 9322 2000, 1300 131 809 or email paul.h@apsfinplan.com.au.
Looking for income protection?
If you're unable to work, income protection can help cover your salary. Learn more
Reach us from 9:00am until 5:00pm weekdays
Email
info@apsbenefitsgroup.com.au