Income protection
Protect your income in the event that you're unable to work due to an accident or sickness. Income protection insurance replaces lost income if you're unable to work.
Your income is one of your most important assets. Having an income, means you can get back on your feet sooner. 
If the unexpected happens and you're unable to work, have the piece of mind knowing you still have an income to cover bills and expenses.
The amount you're insured for is a percentage of your salary when you make a claim. If your salary has decreased since you bought the policy, you'll get a smaller monthly insurance payment.
Indemnity value policies are generally cheaper and can be useful for people with a stable income.
The amount you're insured for is a percentage of an agreed amount when you sign up for the policy.
These are generally more expensive but can be useful if you have income that changes from year-to-year.
If you have total or permanent disability or trauma insurance, that can help replace lost income
If you have private health insurance that could help pay for any medical expenses
What help or support from family or friends may be available
What is income protection?
Income protection insurance pays up to 85% of your pre-tax income for a specified time if you're unable to work due to partial or total disability. It doesn't cover you for lost income because you are stood down or become unemployed.
Consider income protection insurance if:
You are self-employed or a small business owner, as you may not have sick or annual leave
You have family members or dependents that rely on the income you earn
You have debt, such as a mortgage, you'll need to make payments on even if you're unable to work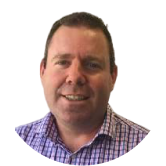 Timothy Foster
Timothy has more than 25 years' experience within superannuation (especially Public Service superannuation), banking, accounting and financial planning organisations (both in Australia and overseas). Timothy Foster's qualifications include Certified Financial Planning (CFP), Life Risk Specialist (LRS) & Advanced Diploma of Financial Services (Financial Planning).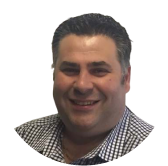 Paul Hatzigeorgiadis
Paul has over 25 years' experience in the financial services sector, commencing his career in 1996. Throughout this time Paul has seen how his quality advice helps people to get through tough times and enjoy the good times.
Talk with Paul for an appointment today on (03) 9322 2000, 1300 131 809 or email paul.h@apsfinplan.com.au.
Looking for life insurance?
Life insurance provides a financial safety net for your family, if you're no longer around. Learn more
Reach us from 9:00am until 5:00pm weekdays
Email
info@apsbenefitsgroup.com.au
Financial planning services are provided by APS Financial Planning Pty Ltd. APS Financial Planning Pty Ltd and its Advisers are authorised representatives of Fortnum Private Wealth Ltd – ABN 54 139 889 535. AFSL 357306.